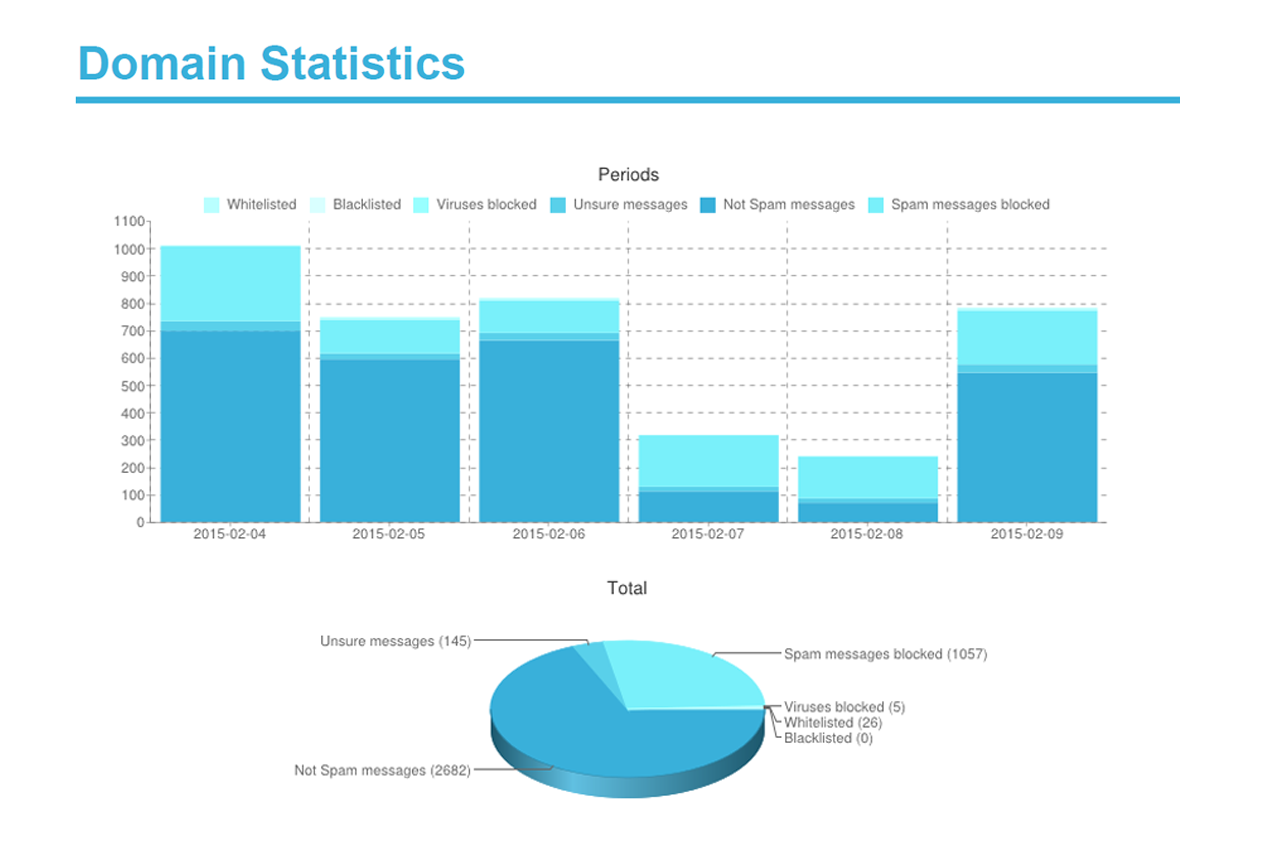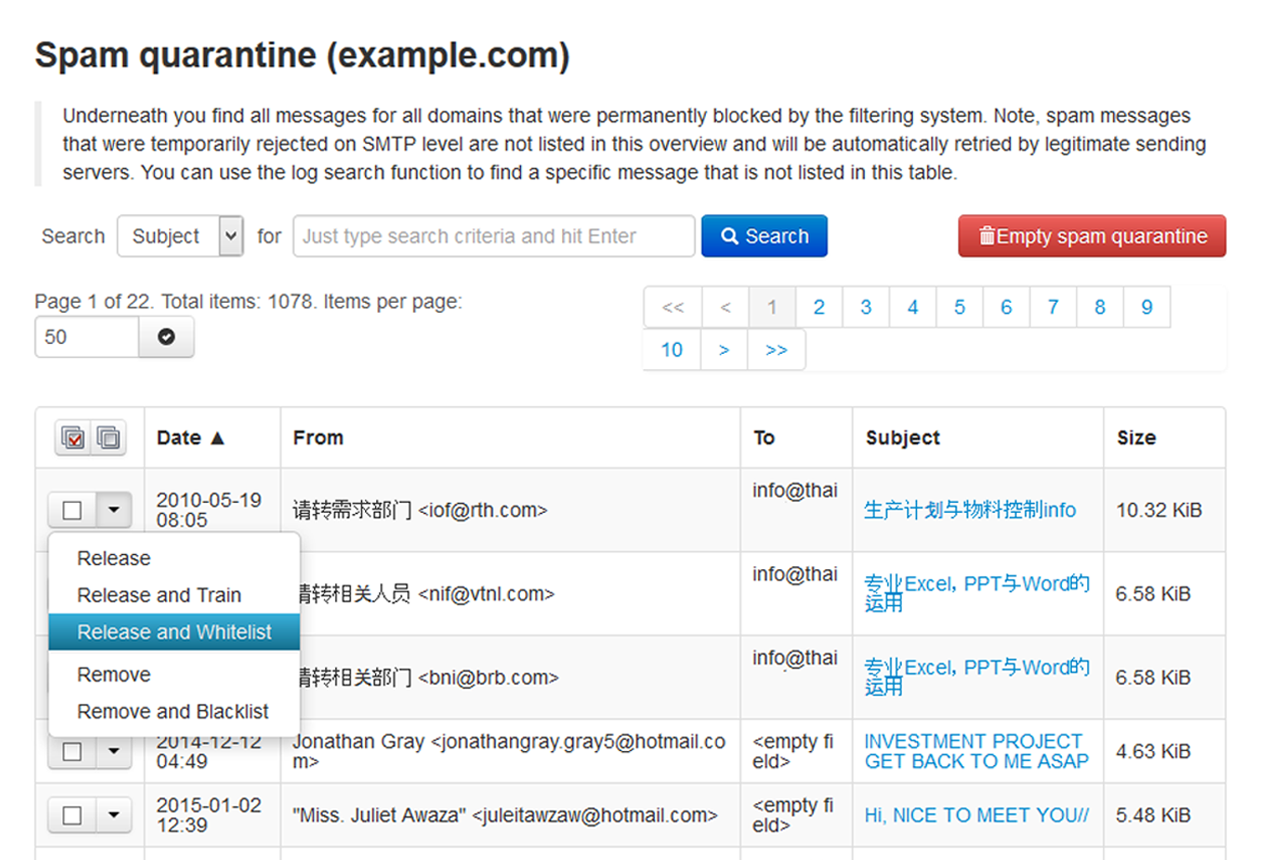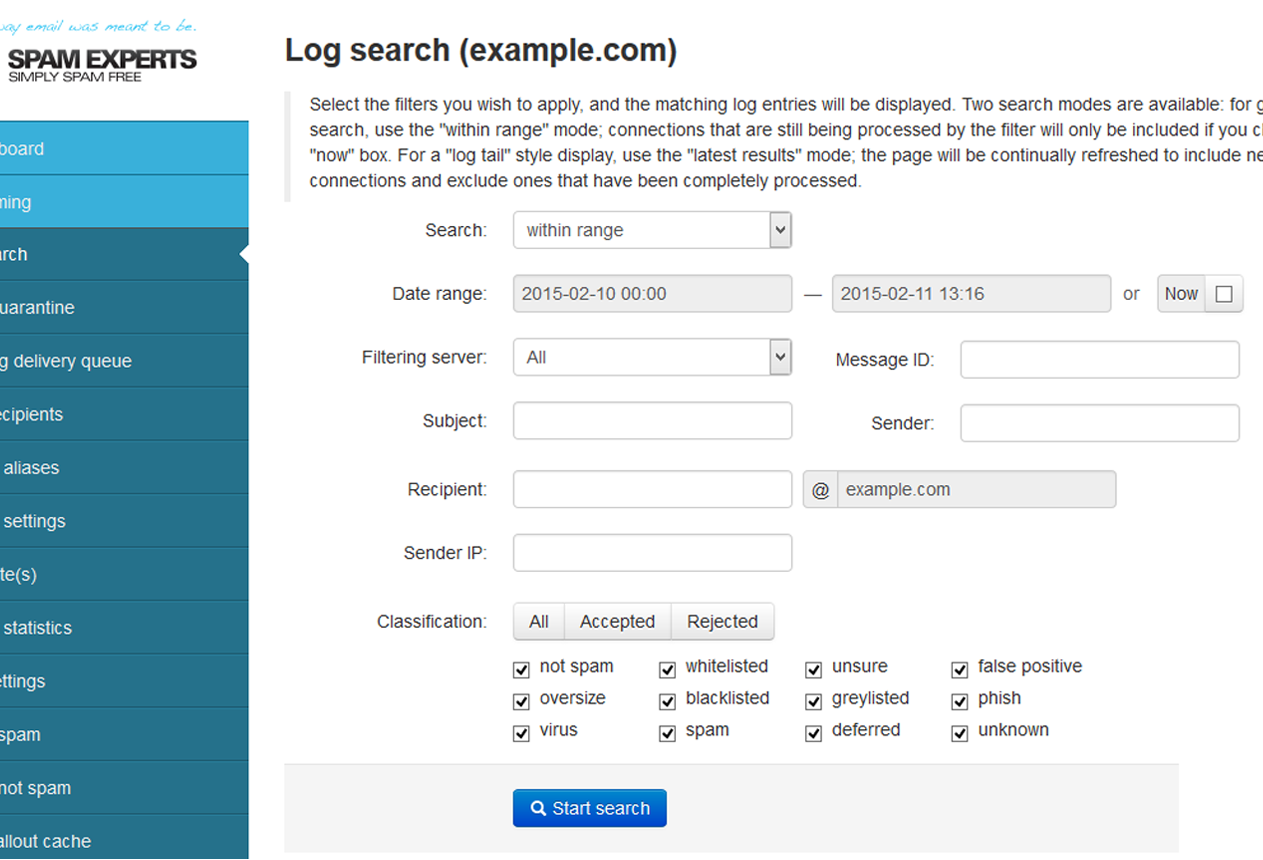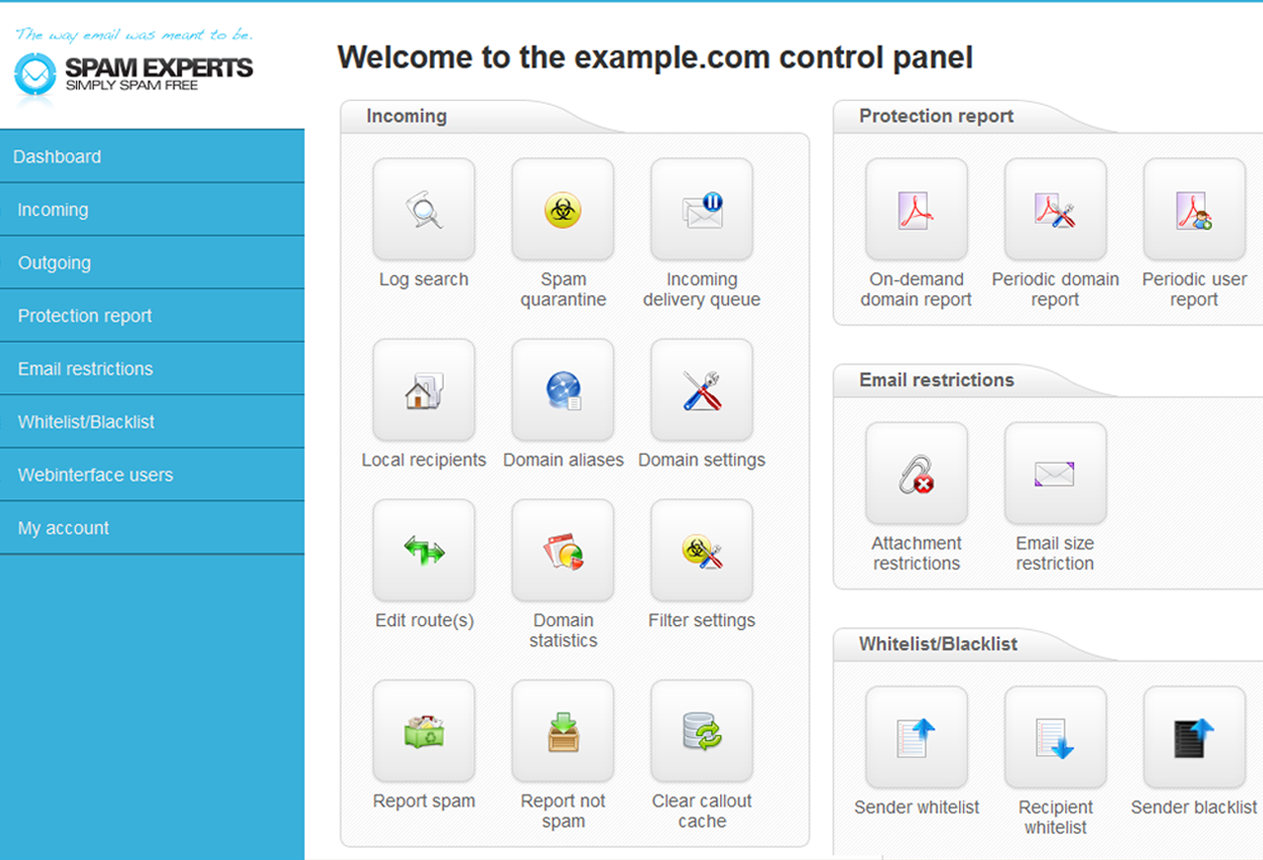 SpamExperts SOLUTION:
The SpamExperts is the most powerful and efficient anti-spam for an internet gateway with the capability of up to 99% to filter out junk emails. It can also protect the system from spams, viruses, malwares, phishing, and other dangerous threats to electronic systems which are hiddenly attached to emails. The fee rate is economical with supports from our experts without any need for additional device installation.
SpamExperts Anti Spam Solution
SpamExperts
SpamExperts is one of the global leading developers in the email security software field, recognized by European, American, and Asian journalists. The application is completely compatible with various email servers including Exchange, Zimbra, SendMail, Postfix, Exim any many others. The SpamExperts was established in 2005 and SolarWinds took over it in 2017. The company has been fast growing since then and is becoming one of the data security providers for leading ISPs and telecommunication firms around the globe.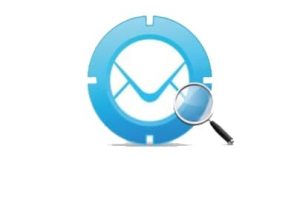 Spam Expert Price 
2,000 ฿ / Year

Incomming Filter
White/Black Listing : YES
4,000 ฿ / Year

Incomming/Outgoing Filter
White/Black Listing : YES
SpamExperts is the leader for a comprehensive technological service with its specialization in an email server. SpamExperts can help monitor, assist, and give useful instructions. In addition, SpamExperts is certainly the right answer for corporate email service users especially in terms of a risk protection service against electronic threats such as spam, virus, ransomware etc. SpamExperts service could provide efficiency of up to 99% in terms of preventing infected emails from being sent out to corporate's clients. This service is available for every email use case.

DOMESTIC SaaS & CLOUD

SLA GUARANTEED 100% UPTIME

SERVED BY SPECIALISTS

PREVENTION AGAINST SPAM EMAIL, VIRUS, FRAUD EMAIL AND MALWARE ATTACK.
Spam emails will be gotten rid of before reaching your network thanks to the best surveillance system. The system has a self-learning capability on any new pattern of spam emails by running a check on all sent-out or received emails in the inbox on a daily basis. The system will keep the server updated to handle any new abnormality of email's pattern, which could greatly enhance the screening capability to almost 100% accuracy.

MONITORING FUNCTION AGAINST NEWLY INVENTED SPAMS AND MALWARES
SolarWinds, a spam specialist, runs its own servers to make a test on potential spams and viruses; therefore, the company would be able to perform a data analysis and closely monitor a potential spread of new spams. In addition, the company's intelligent processing unit will be analyzing emails exchanged around the world to make sure the users will always be guarded against emerging threats.

UNINTERRUPTED SERVICES DURING YOUR EMAIL SERVER DOWNTIME
Even though your email server faces downtime, you will still be allowed to access your emails queuing in our system, and you still can work on them (read, write and reply) until your email server comes back online. This feature enables seamless and consistent data transferring as well as prevents any possible email loss or bounce.

PREVENTION AGAINST SENDING OUT SPAM EMAILS
Sending out spam emails might result in a higher risk of IP getting blacklisted, and it could waste much time to request a penalty lift. Moreover, this may harm the sender's reputation. The outgoing mail filter will help prevent you from getting reported and blacklisted which could save your time and avoid possible frustration and unnecessary cost incurred.
PROTECT THE IP AND YOUR COMPANY'S REPUTATION
You can protect your IP from a risk of getting backlisted through adopting the filtering system to screen the outbound spam, malicious virus, malware, ransomware, and other email threats. Minimizing the blacklisting risk not only helps safeguard your IP, but also secure your company's reputation with a secured and trusted network.

REST ASSURED THAT THE DELIVERED EMAIL WILL BE RECEIVED
Increase the system operational consistency to ensure that the emails sent will be successfully delivered to the expected recipients.