Gigabyte R181-340 for Virtualization Standalone & Backup Solution 
Proxmox Open-source Server Solution

In today's world, the virtualization is replacing an old-world system as the new technology offers incremental flexibility and convenience. ReadyIDC has a new solution which is the leading open-source software, named Proxmox. No additional license fee to use this software, resulting in a better budget control.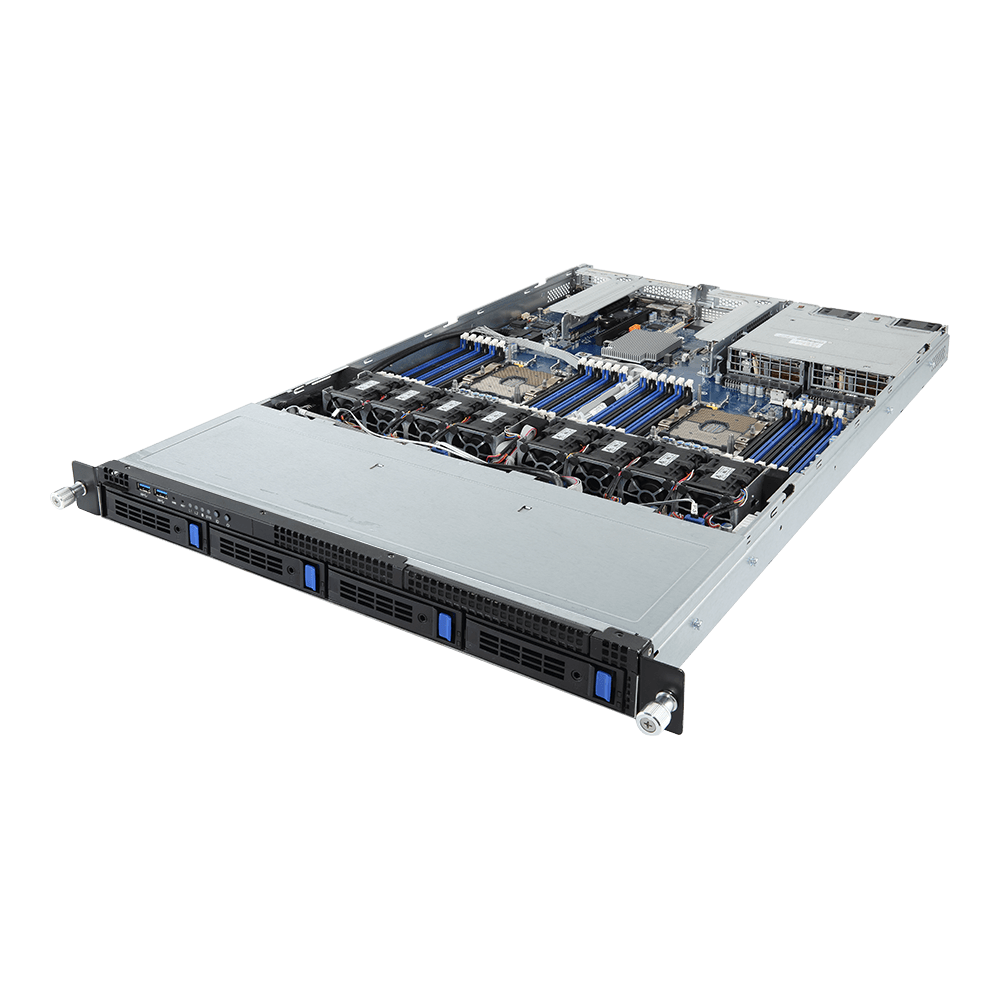 Gigabyte R181-340 Proxmox Virtualization SET
1 CPU Intel Xeon Processor Scalable Silver 4110 2.10GHz 8C/16T
8 x 16GB DDR4 RDIMM 2400MHz (128GB)
2 x 480GB Enterprise SSD Raid 1, Capacity 480GB
2 x 2TB Enterprise SATA 3.5″ 6.0G 7.2K Raid 1, Capacity 2TB
2 x 1GbE LAN Interfaces (Intel® I350-AM2)
1 x Dedicated management port
Dual 1200W 80 PLUS Platinum redundant/hot-swap power supply
Raid Controller LSI SAS3008 Gigabyte
Pre-install & Configuration
Debian 9 Latest Version
Proxmox Latest Version

Support up to 20VMs (ขึ้นอยู่ SPEC แต่ละ VM)
 System Testing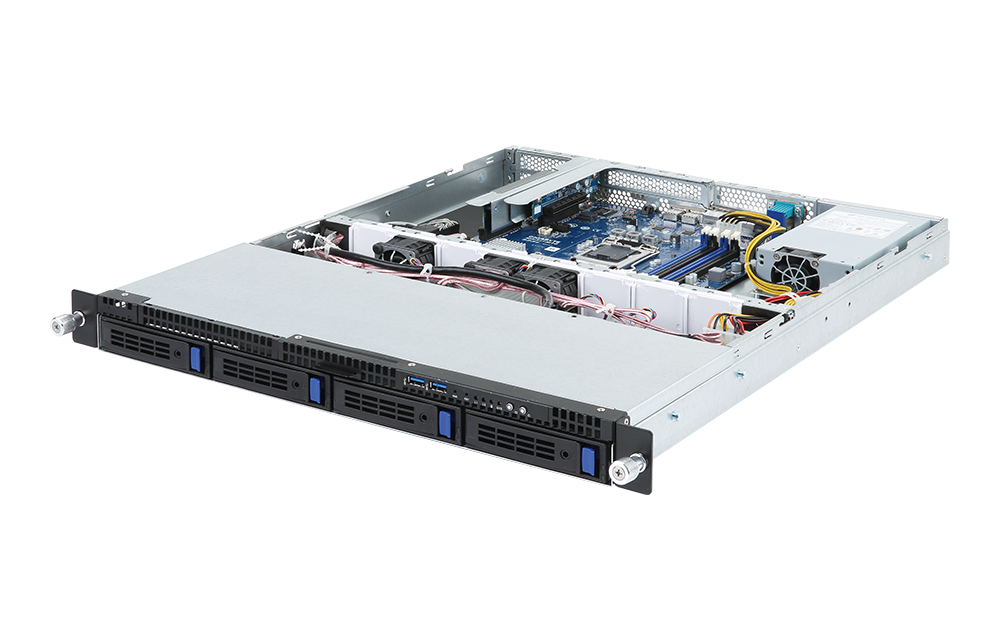 Gigabyte R121-340 for Backup Proxmox SET
1 CPU Intel Xeon E3-1230 v6
1 x 16GB DDR4 2400MHz UDIMM
4 x 4TB HDD SATA 3.5″ Raid 1E, Capacity 12TB
Raid Controller LSI SAS3008 Gigabyte
1 x Dedicated Management Port
1 x 250W 80 PLUS Bronze 100-220V AC PSU
Pre-Install & Configuration
CentOS 7 Latest Version
Configure storage for backup Proxmox
Test Environment
Promotional programs
Offer prices, please contact our sales team (sales@readyidc.com)
3 Years Hardware Support 24×7 Next Business Day
Free Installation & Professional Support Service for 1 year
If choosing Co-location @Siamdata IDC, get 50% discount of the Co-location fee.
If choosing Co-location @Siamdata IDC, get Free 10 IPv4 Public
WHY SHOULD Proxmox BE CHOSEN ?
Proxmox is an open-source virtualization platform with a hypervisor integration. The platform management is very convenient as a building, modifying, editing, erasing etc. can be done through a WebIU interface. Furthermore, users can manage high availability clusters, to do live migrate, CEPH, ZFS Storage or even make a disaster recovery. As a licensed user, a good budget control is surely achievable compared to an infrastructure investment in VMWare vSphere, or Microsoft Hyper-V.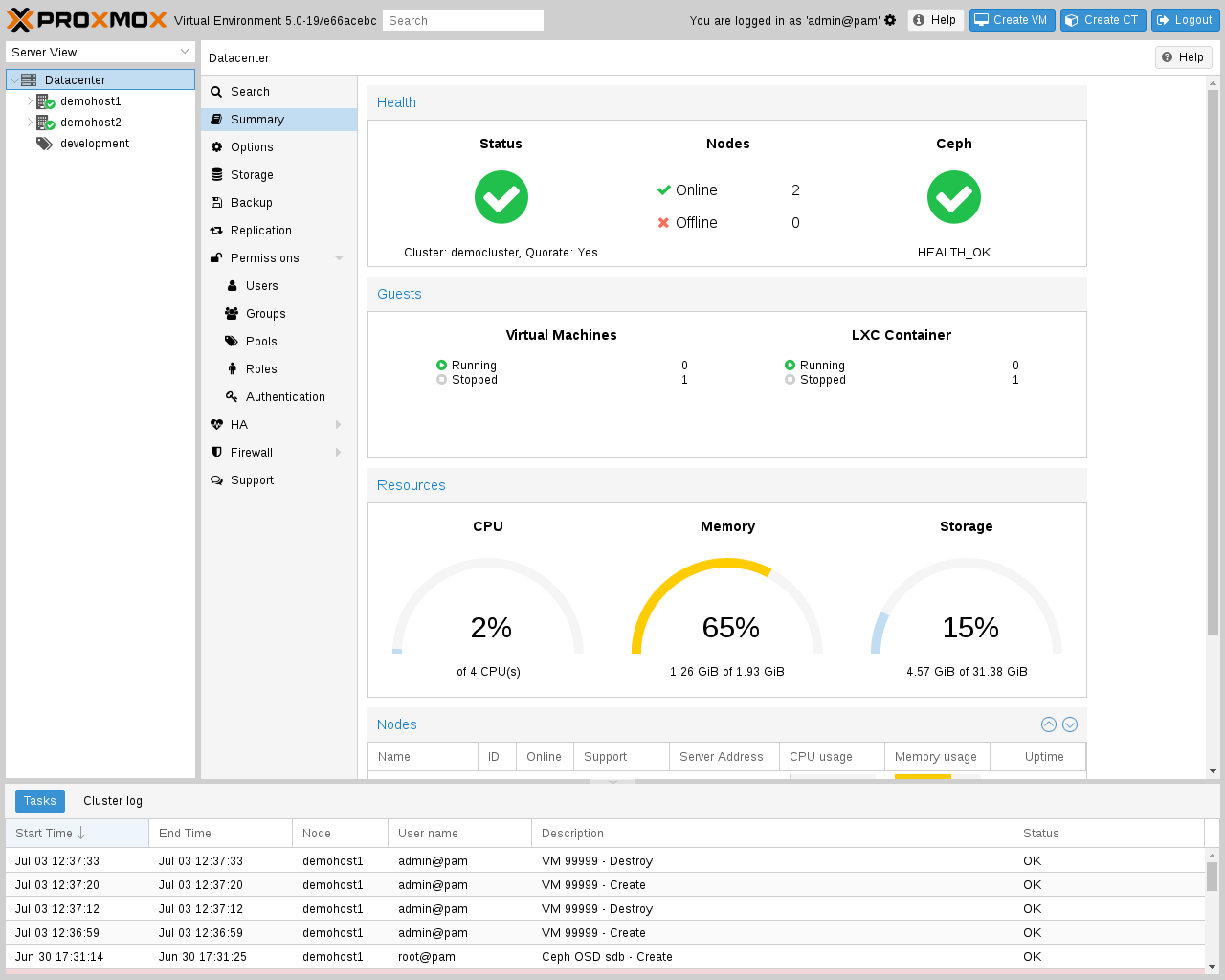 If interested, please contact;
Email : sales@readyidc.com
Tel : 02-503-4265 ext. 2 or 089-366-5737